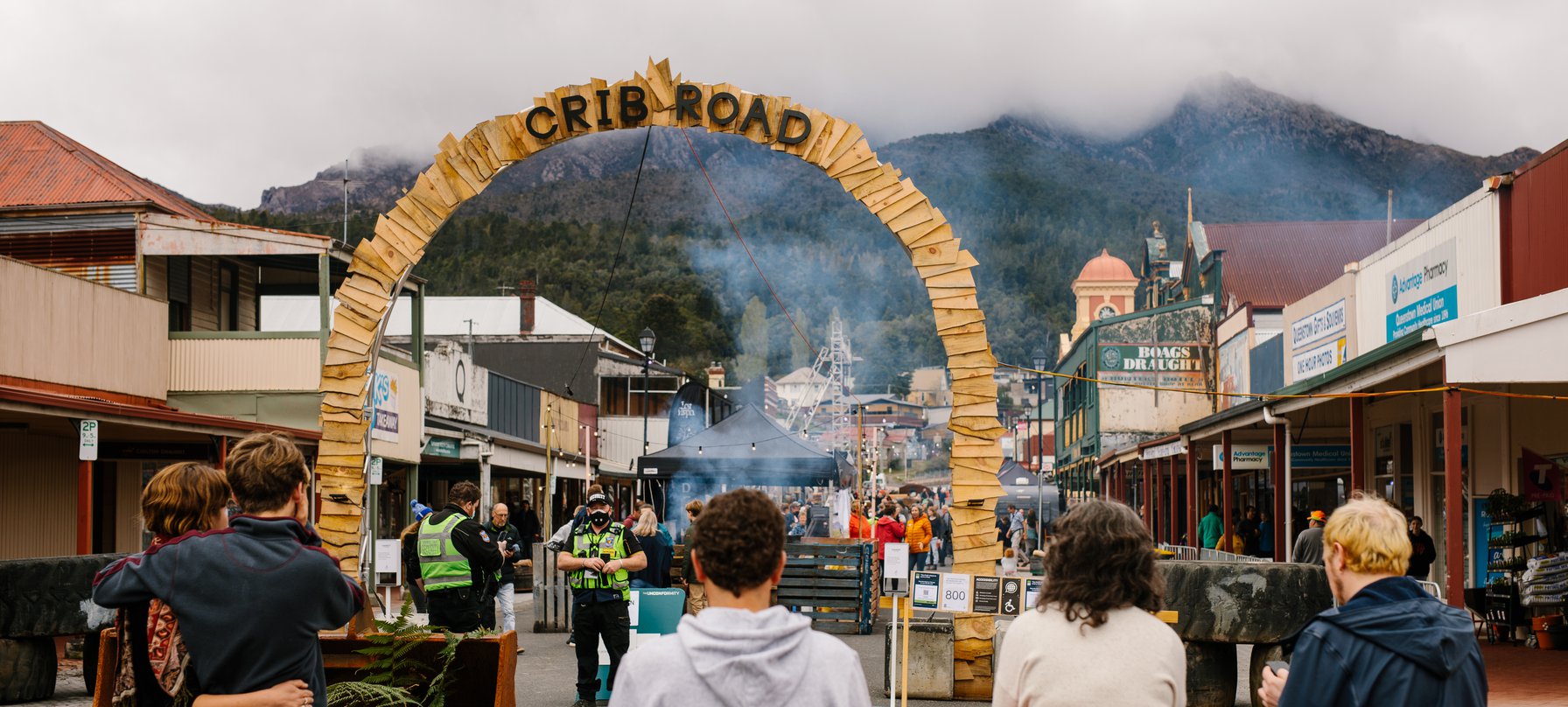 Crib Road returns as the central meeting place and heart of the festival with dining, drinks, live music, community and industry along Queenstown's main street. This is a free event with a huge array of live music and a showcase of the best food and drinks from the West Coast and across the state.
A diverse line-up of local West Coast acts and musicians from across lutruwita/Tasmania will entertain audiences across the festival weekend. Headlining the Crib Road stage will be lutruwita/Tasmania's own DENNI – bringing her soulfully-smooth vocals and hard-hitting beats, all jam-packed with story and heart.
Explore the program below.