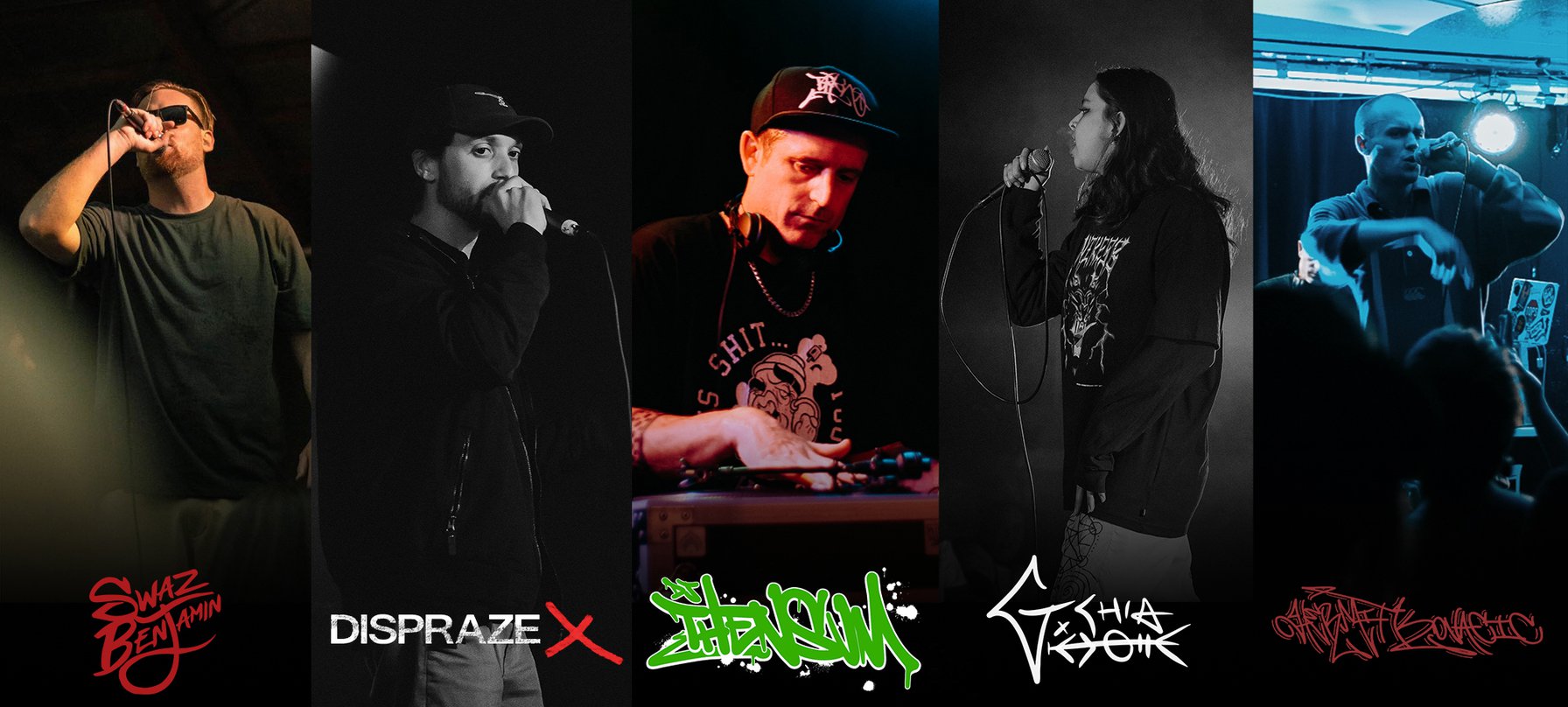 Come celebrate Hip Hop with a Pop-Up Hip Hop showcase, featuring four nipaluna/Hobart MCs and legendary DJ Thensum.
DJ Thensum has been spinning tracks for the past 20 years in nipaluna/Hobart, keeping the culture alive and true to its roots. You can catch him regularly playing at The Republic Bar, Mobius and The Still.
Swaz Benjamin brings free-flowing storytelling, party starting and poetics to the stage. Balancing introspection with community, local with global, and the past with the future.
Dispraze has formed a unique style that ranges from high-energy lyricism to deeply-thought-out emotional pieces. With lyrics that cut through the noise and beats that make you groove, Dispraze's music is a unique blend of socially-conscious messages and infectious melodies.
Grace Chia is a singer and MC whose music surrounds themes of social and political change as well as celebrating differences with a soulful boom-bap soundscape. Grace has been organising and promoting Hip Hop gigs for the last three years and was the winner of the People's Choice Young Achiever Award 2023.
Hermit Kovacic brings energy to the stage with his memorable performances and gritty boom-bap tracks. As well as releasing his solo music, like his recent single 'Return of The Jedi', he co-organises gigs with Grace and is passionate about keeping the culture of Hip Hop alive.