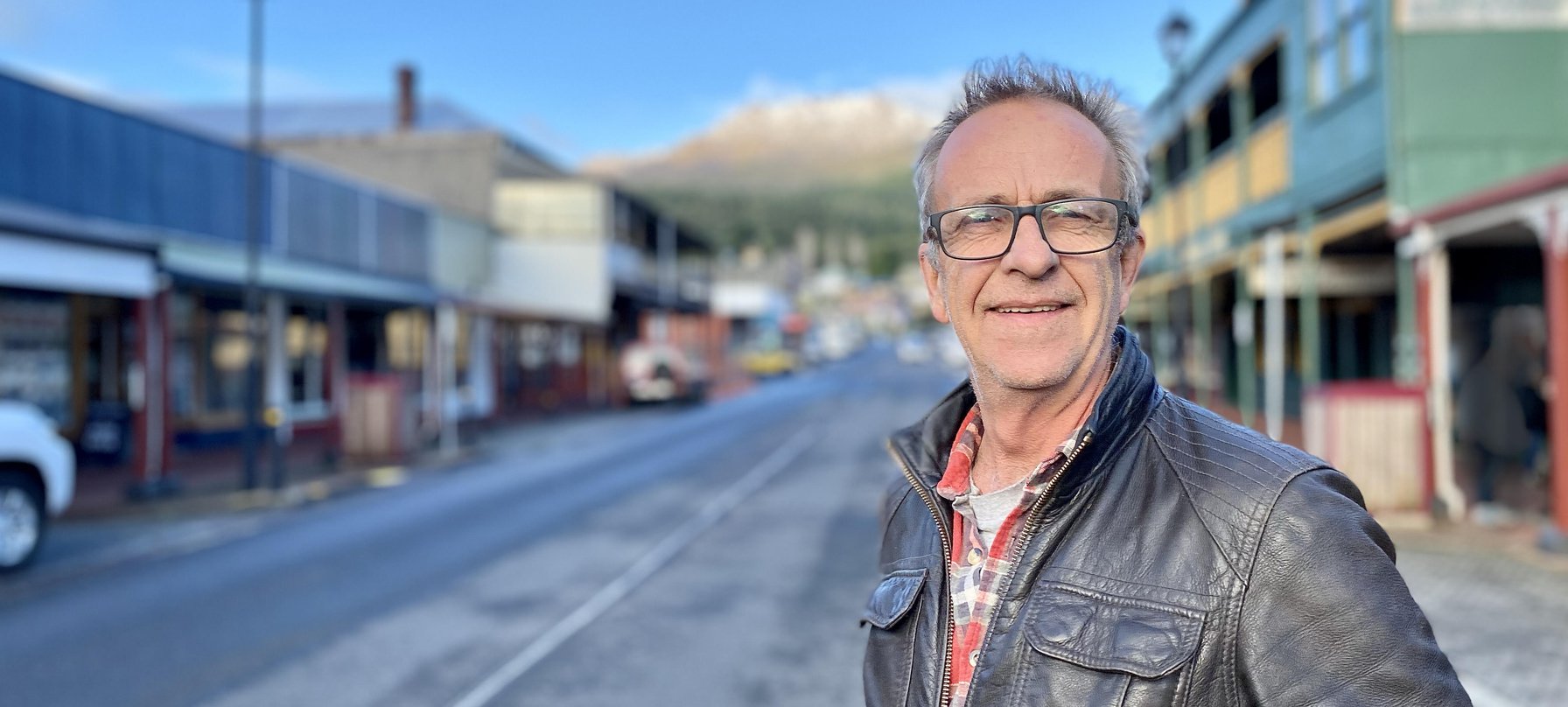 David 'Fitzy' Fitzpatrick was born in Queenstown on the West Coast of lutruwita/Tasmania in 1958.
An electrical trade saw David learn how to survive here and the processes learned while studying at Mt Lyell are now applied to his art. Through found objects, he is able to portray 'living on the edge' within his sculptures which incorporate mainly West Coast mining waste – from metal mesh and timber to linoleum.
David applies the same unique industrial process across all disciplines: chemicals, acid etching, rain water as a resist, flame drawing, marks with machines, then coloured with iron oxide and copper sulphate. The processes are noisy, sometimes dangerous and physically demanding, with time providing patina. The 'exploration phase' can take weeks or months.
In stark contrast to his industrial-inspired work, David has been doing tarot readings and spiritual drawings since 1998 throughout Australia. He describes his pastel drawings as spiritual, colourful and healing.
David's work shows a truth in landscape and depicts a 'real' view of his hometown and its surrounds – 'a West Coaster's point of view'. Revealed in these works is a mysterious, unique beauty and resilience only an artist born into it could portray.