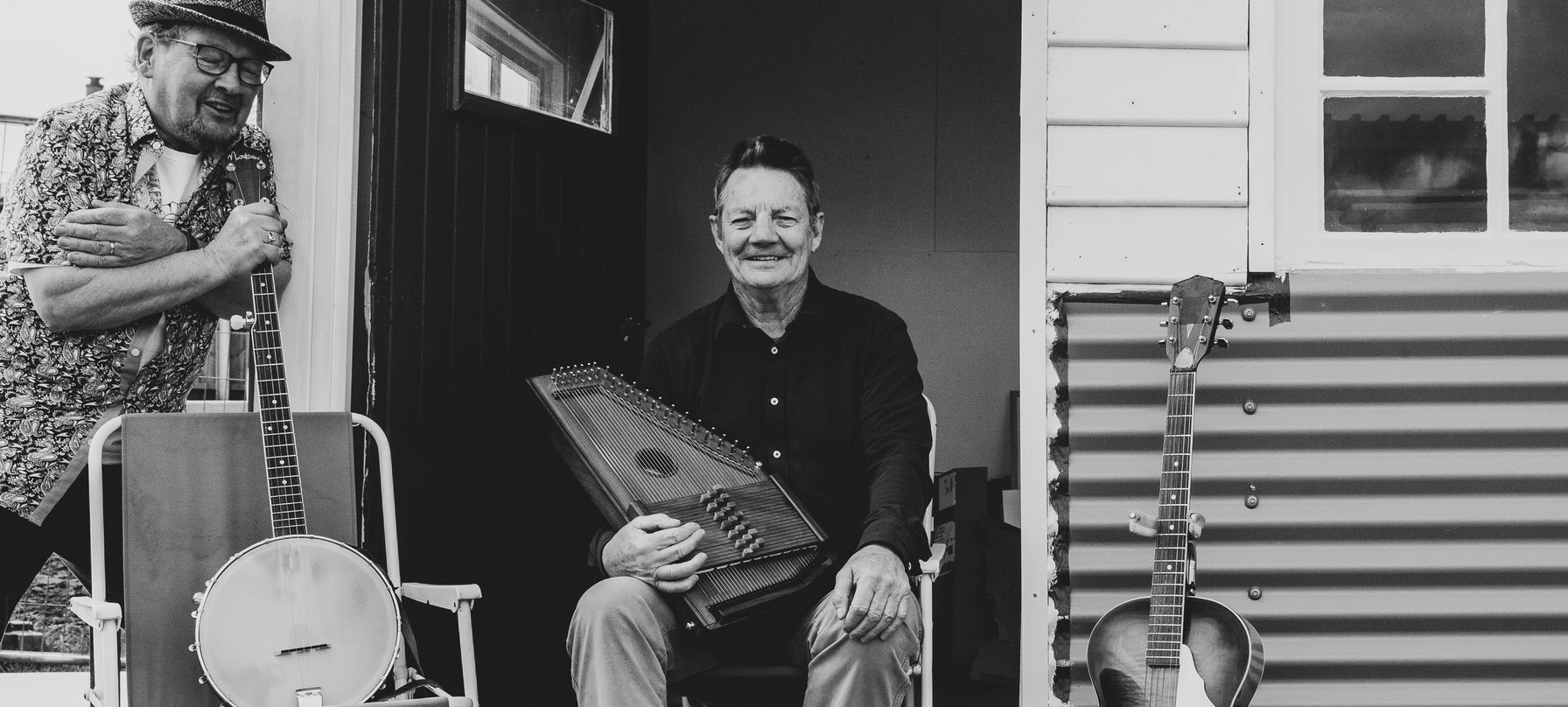 Tony Newport plays the Autoharp and at The Unconformity 2023 festival, he will be performing on the Bradshaw Harp – an instrument crafted solely out of West Coast special timbers. He is a bare-fingered player, focusing on rhythm, who plays with a pick up. Over the years, Tony has developed a sound that softens the strings without compromising the integrity of the instrument.
Tony is a songwriter and a busker, drawing on his formative years on the West Coast of lutruwita/Tasmania where he grew up and spent time as a miner and union rep. He likes to think that, in a small way, he represents his working-class roots and spiritual home in the same way that Appalachian music has come to represent their part of the world.
As well as The Unconformity festival, Tony has performed at the Cygnet Folk Festival, kanamaluka/Tamar Valley Folk Festival and Rosebery Festival. He has also been featured on the Radio National program, 'The Miner Poets'.