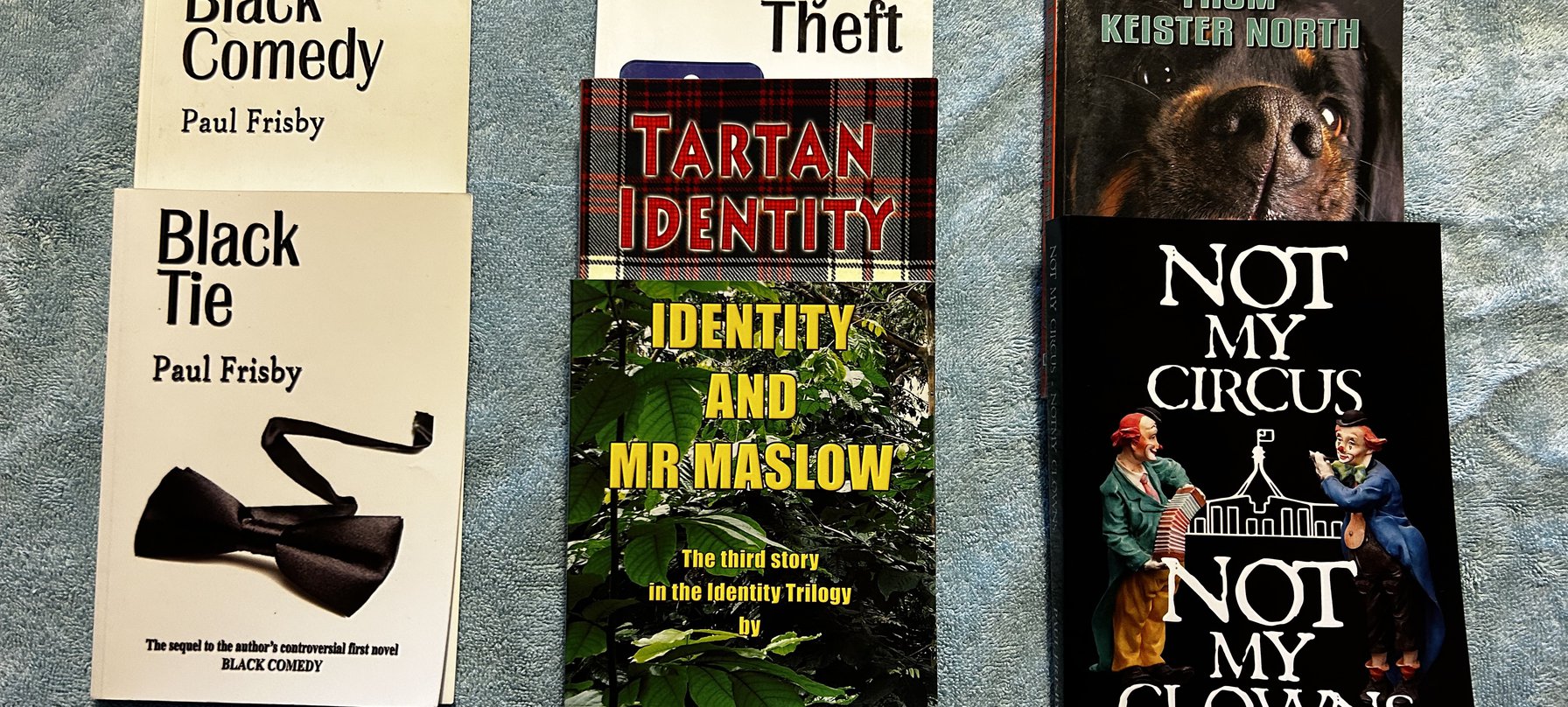 Paul Frisby is an author who chose to retire in Queenstown, from Central Queensland, over five years ago. He was married for 28 years to Beverley who died in 2017. They met when they were both senior volunteer officers in the New South Wales State Emergency Services. For his service, Paul was awarded the National Medal.
Paul was born in Oxford, England, and completed his schooling at Sydney Grammar School. He failed to complete study of Medicine at the University of Sydney and holds graduate qualifications in Management from Central Queensland University. Paul has held office as a Justice of the Peace in New South Wales and Justice of the Peace (Qualified) in Queensland. He also has formal qualifications as a Saddler and Harness Maker from Western Sydney College of Further Education.
Principally employed in state and local government during his working life, his highest office before taking a tree-/sea-change was Director, Audit with the New South Wales Department of Corrective Services. At his retirement, he was Internal Investigations Officer with the Livingstone Shire Council.
As a young man, Paul's sport was horse-riding, with carriage-driving in his middle years. His interests now include classic cars.
With a hugely varied life experience, Paul writes contemporary fiction novels with a determination to give the reader a good story while inviting them to examine the moral conduct of his characters. He has seven published novels with a new book to be published next year.