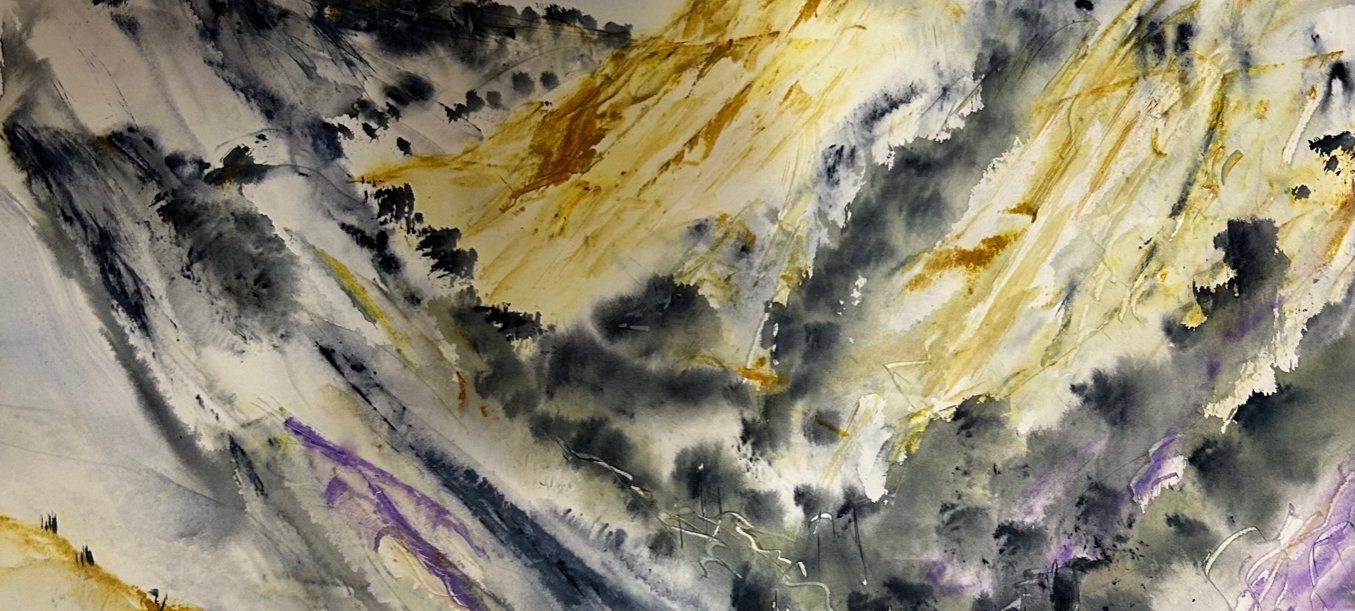 Born in nipaluna/Hobart in 1956, Tony worked in the mill at Renison Bell Tin Mine for three years in the mid-70s and developed a lifelong love of the West Coast of lutruwita/Tasmania.
After working for the government as a mental-health nurse for 37 years, and following retirement in 2018, Tony bought a house in Queenstown, spent four years restoring it, and now shares his time between nipaluna/Hobart and the West Coast.
Tony began painting in the late '90s doing landscapes in oil and watercolour however in the last ten years he has focused on watercolours that have an 'oil feel' to them. His paintings are landscapes of and around Mt Lyell – its workings, remnant detritus, and rocks, both dug out and left exposed. They are mostly places that have been shaped and altered by mining activity and where the ghosts still seem to linger.