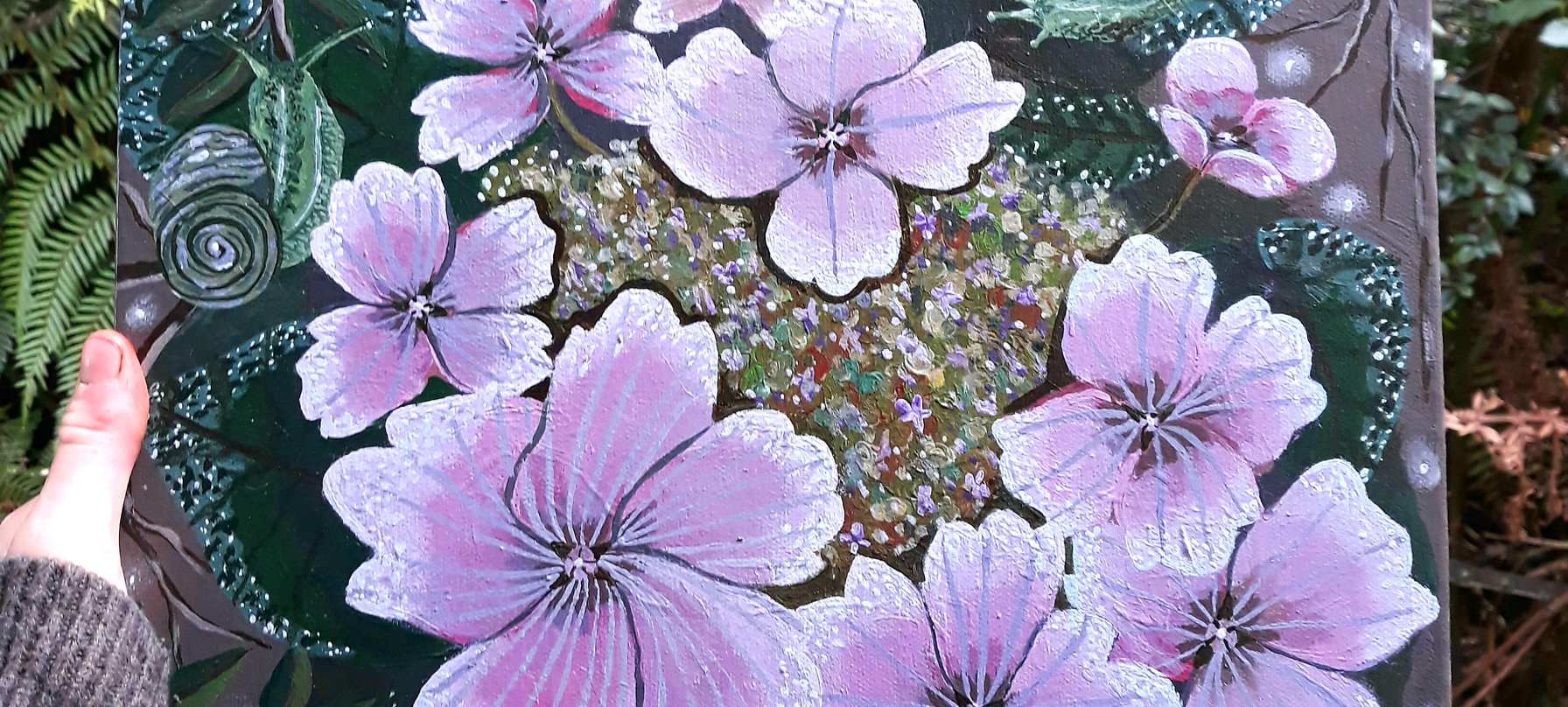 Tahlia has been living in Queenstown for about three years and this is her first experience displaying her artwork for The Unconformity festival.
Tahlia has been painting since she could hold a pen and paintbrush, so for most of her life. She loves to paint nature, dreamscapes, surrealism and animals. She sells her artworks in town at DiddlySquat New and Used. These paintings don't really have a set meaning, they are up for interpretation, thought and imagination.
Tahlia has always been inspired by every aspect of nature for her paintings – nature has so much wonder and depth to it that she tries to capture it with her art. She hopes her artworks bring a sense of embodiment and peace to the viewer that can be felt when they are in nature.