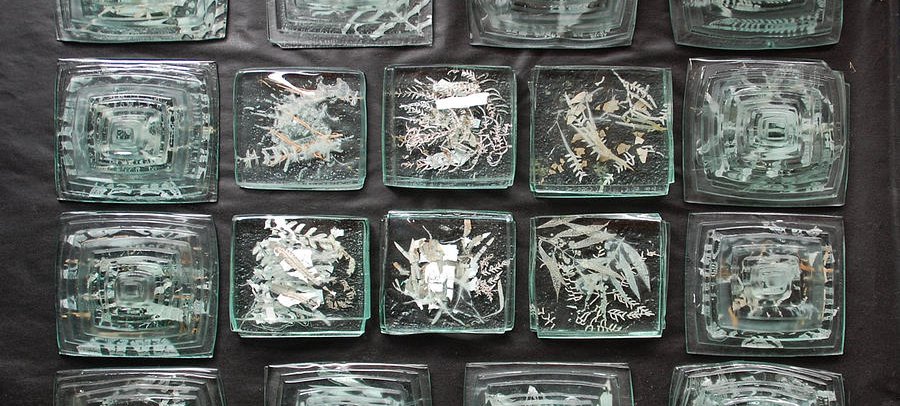 Sarah was born on a small island in Indonesia. At 14-months-old, she was taken to an orphanage near Warrane/Sydney. From the age of eleven, she moved to Bondi, Dulwich Hill, Marrickville, Maitland and Glebe – in and out of a variety of day schools and boarding schools.
In 1968, Sarah moved to South Australia as a young mum and achieved her Photographic Technician certificate, majoring in film. She then completed a Bachelor of Fine Arts in Sculpture and Painting.
During her 22 years in Adelaide, Sarah worked with street kids and community art projects for unemployed people as well as teaching permaculture and developing community gardens.
In 1991, Sarah moved to lutruwita/Tasmania near Cradle Mountain, and fell in love with the Gondwanaland rainforest. In 2007, she achieved her Masters of Fine Art and Design, using recycled glass, at the University of Tasmania in Launceston.
Sarah expresses the loss and appreciation of Country she lives on and surrounding Rainforests and waterways around her in all forms of her art. Her interests are now moving into Climate Change and Survival.