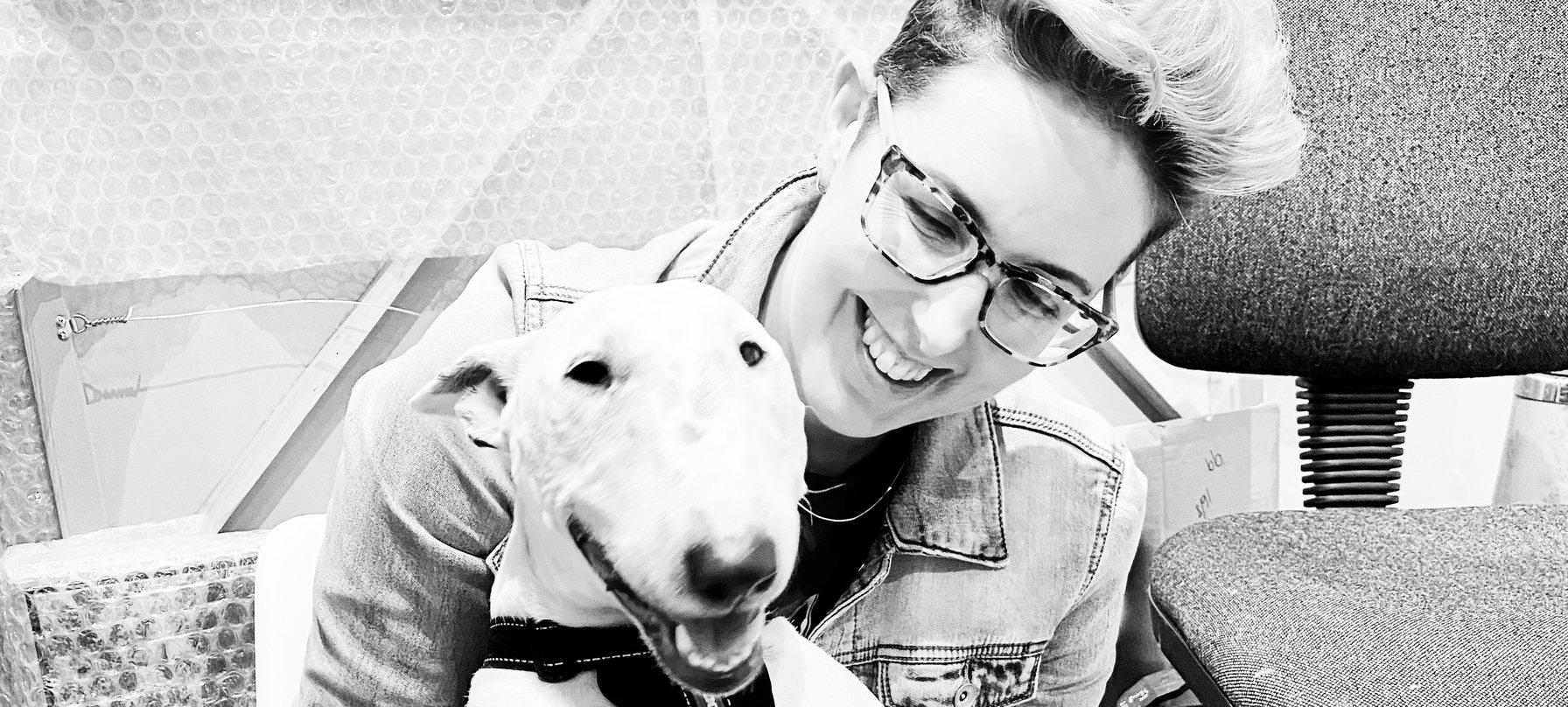 Nicole Hutchins is an artist, graphic designer and maker.
A mainlander by birth and Tasmanian by spirit, Nicole is halfway to local status, with more than ten years in lutruwita/Tasmania and half of that on the West Coast.
In 2012, Nicole graduated from the University of Tasmania with a Bachelor of Fine Arts and completed Graphic Design studies in 2020.
Nicole's fascination lies in colour theory, tone, and negative space. Be it human or animal likenesses, inanimate objects that provide personal insights or an experience such as place, in essence, her work is grounded in portraiture, just not always in a traditional sense.
Working primarily in 2D, Nicole paints with oils, acrylics, as well as hand-cut stencils and spray paint. Working under the name NickyOlive, she specialises in colourful, unique animal art.
NickyOlive's style is a unique blend of acrylic paint, hand-cut stencils and spray paint. The colours are quite thick on the canvas and the texture is an obvious stroke of paint. The black outline is, at times, sharp and in other places, soft with overspray. The white negative space is just as important and interesting as the painted. Overall, the image is recognisable but the personality and expression is open to interpretation. As each portrait is created the name and personality of each animal is disclosed. Some quickly make themselves known, others are shy and wait until the painting is finished before revealing their truth. All created to make you smile.