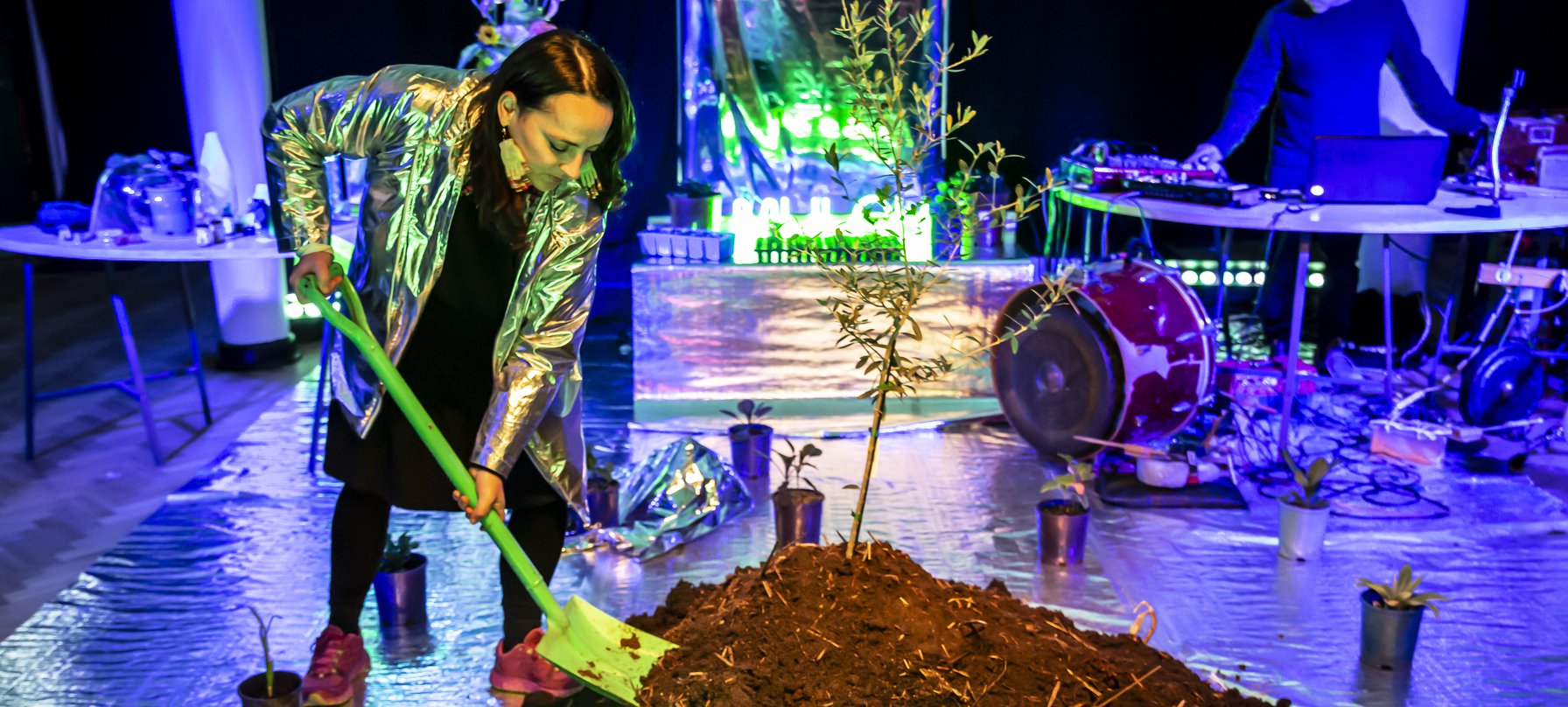 Lichen Kelp is an artist, performer and curator. Her solo work investigates ephemeral biological processes and the transubstantiation of chemical reactions. Melting, subliming, fruiting, flowering, decomposing, bubbling and shapeshifting are explored through field work, photography and live experiments emerging from liquid landscapes.
Performing as part of Kelping, Lichen creates haptic and multi-sensorial unfolding scenographies with soundscapes derived from electronic ikebana, local botanicals and handbuilt electronics as well as hydrophones, water percussion and ice-based touch sensitive instruments.
Lichen's curatorial projects include Seaweed Appreciation Society international (SASi), School of Untourism– East Gippsland and the travelling residency and live-art program, Forum of Sensory Motion, as well as her performance picnic series MULCH. These seek to build temporal, improvised and multi-species communities around shared research topics including marine algae, estuarine ecologies, cuttlefish-mating ceremonies and plant cultivation. Creating enhanced experiences through bio-mutual gatherings and live, often improvised collective actions, these projects provide a community-engaged model of psycho-ecological exploration.