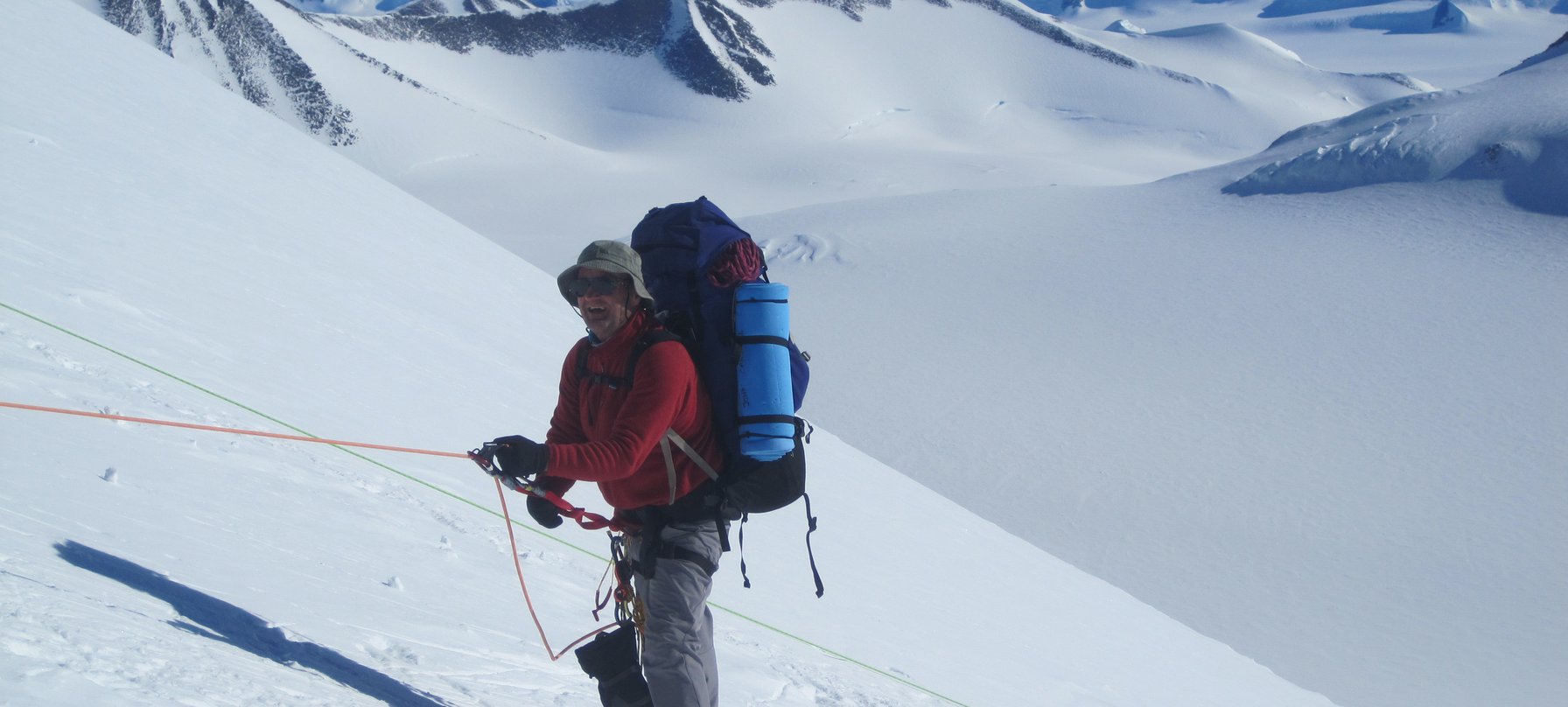 John was born in Queenstown and has happy memories of growing up and going to school there. He spent many days in his youth roaming the hills around Queenstown, initially with his father who introduced him to bushwalking, mountain climbing and rocks.
John is a science graduate of the University of Tasmania and has worked as a mining geologist in mines and projects in most states of Australia and in Tanzania, Indonesia and Papua New Guinea, including six years at the Mt Lyell copper mine.
John has been involved in nearly 400 games of school football in Queenstown, as the score board attendant, boundary umpire, club match manager, and in senior football. He played in premiership teams with the Queenstown Football Club in 1983 and 1984 and is a life member of the club. In 2021, John and two colleagues published Gravel and Mud – An Anthology of Football in the Mountains of Western Tasmania.
John's other passions are bushwalking and mountain climbing. He was the seventh of only 31 people who have climbed all 158 of the Abels – the mountains of lutruwita/Tasmania over 1100m (Mt Owen at 1146m just makes it as an Abel, but Mt Lyell at 917m does not). He has climbed mountains on every continent on earth including summiting Vinson Massif, the highest mountain in Antarctica, and Aconcagua, which at 6961m is both the highest mountain in South America and the highest mountain in the world outside of the Himalayas.