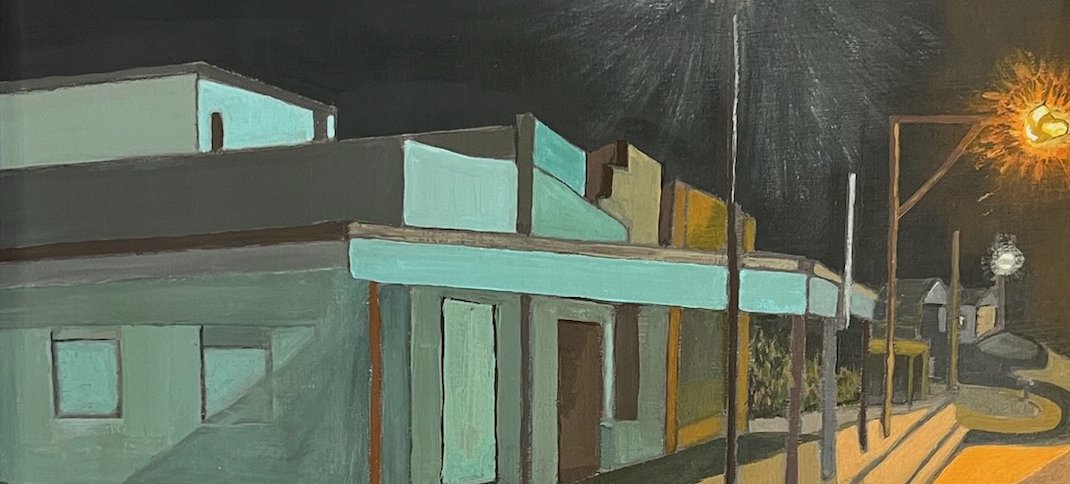 Born in nipaluna/Hobart and raised in Warrane/Sydney, Joanne moved back to nipaluna/Hobart aged 21. Her life changed when broken down on the foreshore of Lake Burbury. Whilst awaiting for the mechanic to arrive, she had time to look around the unique landscape and take in the beauty of the place. A few days later, she purchased a miners cottage in Gormanston just up from Queenstown, which was in the infancy of becoming a creative artistic hub.
Joanne's art journey began in childhood with a teacher at South Coogee Primary School asking her to come to the front of the classroom and draw the Princess of Tasmania on an easel so everyone could see her working. Art and dressmaking were her chosen subjects at high school. From there, her art practice wove around a patchwork lifestyle of broken marriages, many moves to regional and city areas, years of disability work, etc.
During that time, Joanne managed to graduate with an Associate Diploma of Art, Craft and Design from the University of Tasmania, taught art and mentored adults and children and was commissioned to paint people's houses. She has shown work in many exhibitions, been a participant in The Art Box (Huon Valley) and held a Retrospective Exhibition at Missing Tiger (Queenstown).
Joanne works from both her place at Gormanston and her studio in Strathblane, mainly in Acrylics on paper. She also loves drawing and is intrigued by the architecture in Queenstown and Gormanston from railway and miners cottages to public buildings and surrounding landscape that she has captured in her paintings.