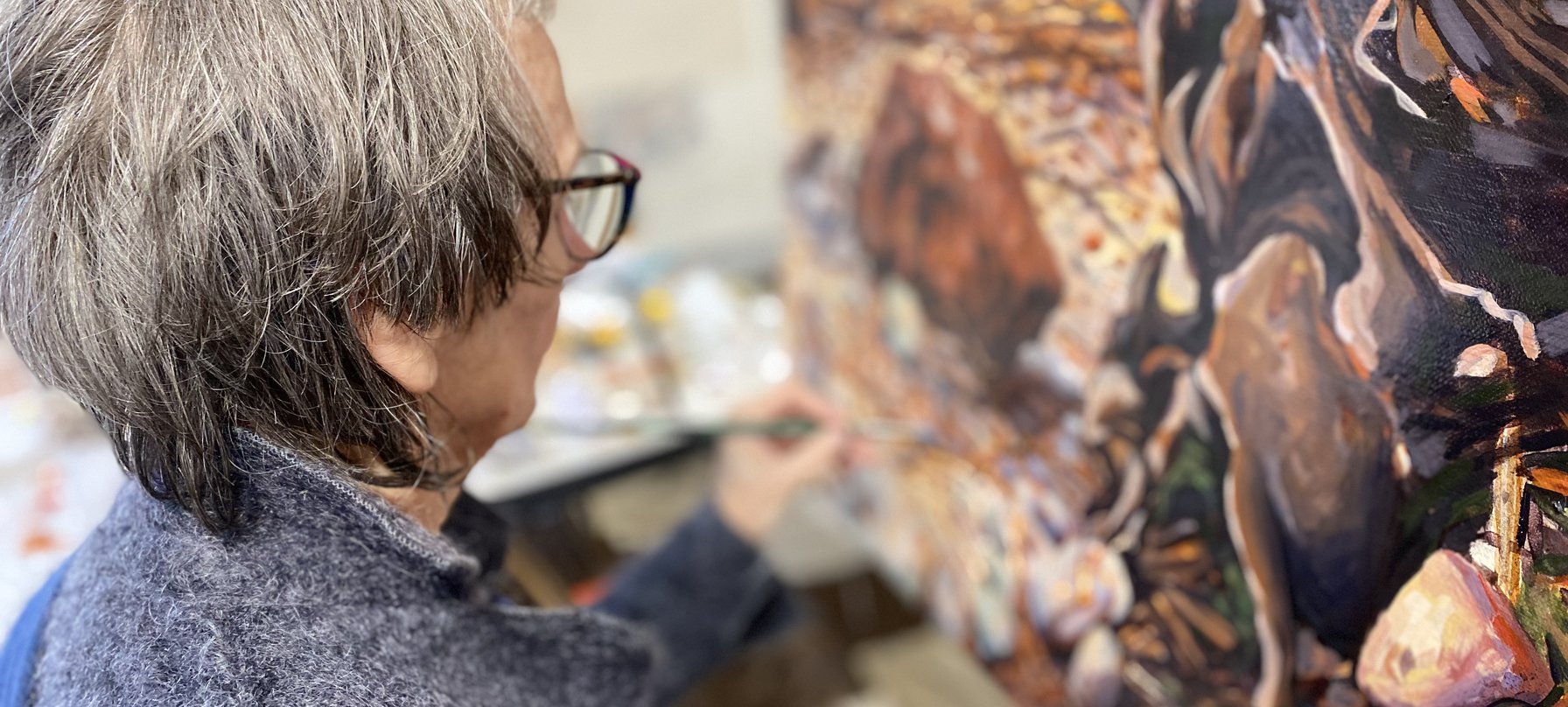 Helena's parents were Ukrainian migrants escaping the aftermath of WWII in Europe. They came to Australia and lived in a coal mining town in Gippsland, Victoria. Decades later, Helena found herself in the mining town of Queenstown, lutruwita/Tasmania, trying to create another type of future.
Many years ago, after Helena's first attempt at Art School in the Latrobe Valley, she lived in Papua New Guinea before running away to Brisbane and enrolling at QIT. Her cultural heritage was important to her so she enrolled at Monash University in Melbourne and studied Ukrainian language and literature.
In 2005, Helena completed a BFA at the University of Tasmania, School of Art which included a semester at the Glasgow School of Art.
Helena's artwork focusses on people, landscapes and the colour that unites them.