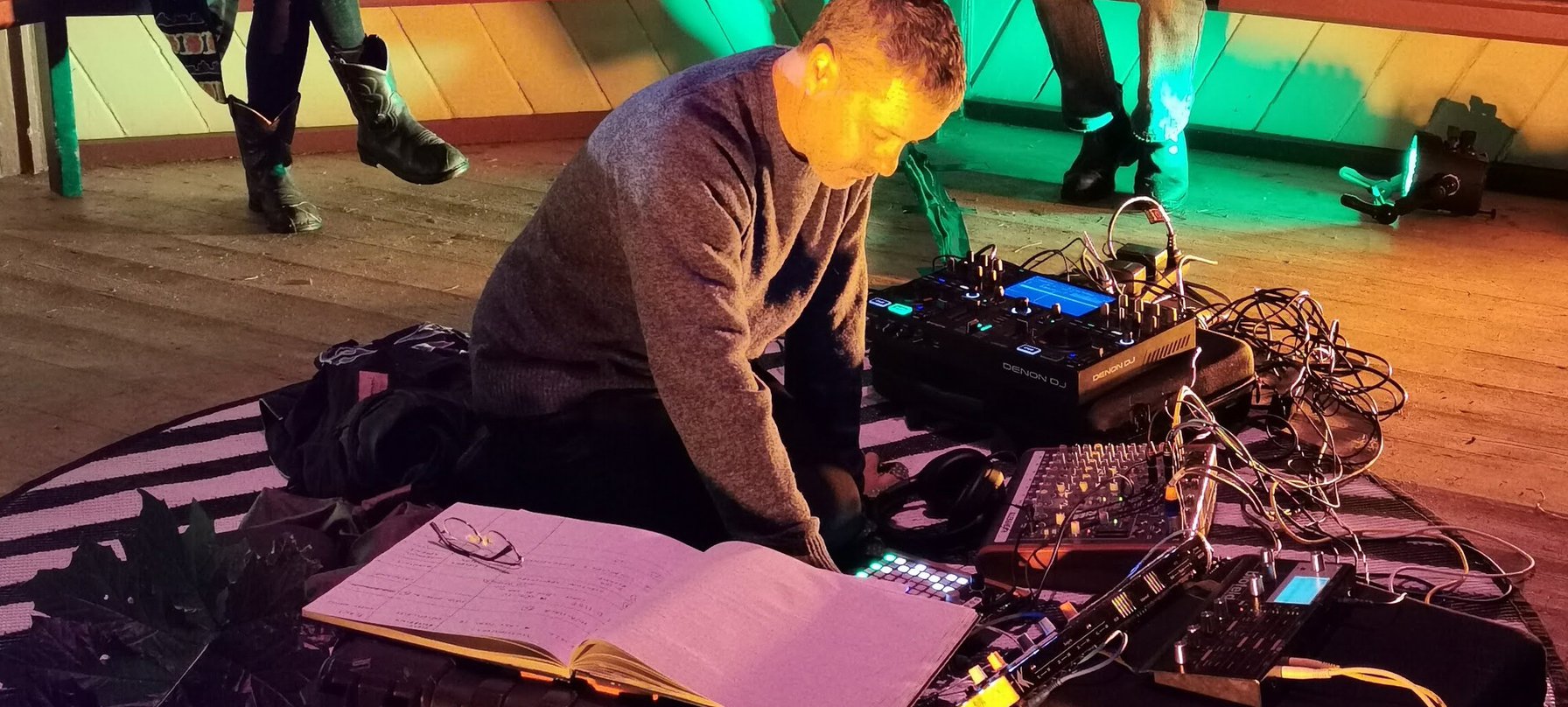 Transience, improvisation and collaboration form the basis of Dylan Martorell's music-based art practice.
Focusing on the use of site-specific gleaned materials and incorporating elements of up-cycling, DIY culture, robotics and alternative power sources, Dylan's projects focus on concepts of transience, sustainability and community-based group dynamics. He has exhibited and performed nationally and internationally, including major projects, biennials and residencies in Thailand, Greece, India, Indonesia, Japan, UAE, Taiwan and Singapore.
Dylan is the co-founder of Forum of Sensory Motion, a project that has developed a series of nomadic residencies in Australia, Greece and India. He is also the co-founder of the Slow Art Collective, an artistic collective that focuses on creative practices and ethics relating to environmental sustainability, material ethics and collaborative process-driven practices where the focus is on the act of making.